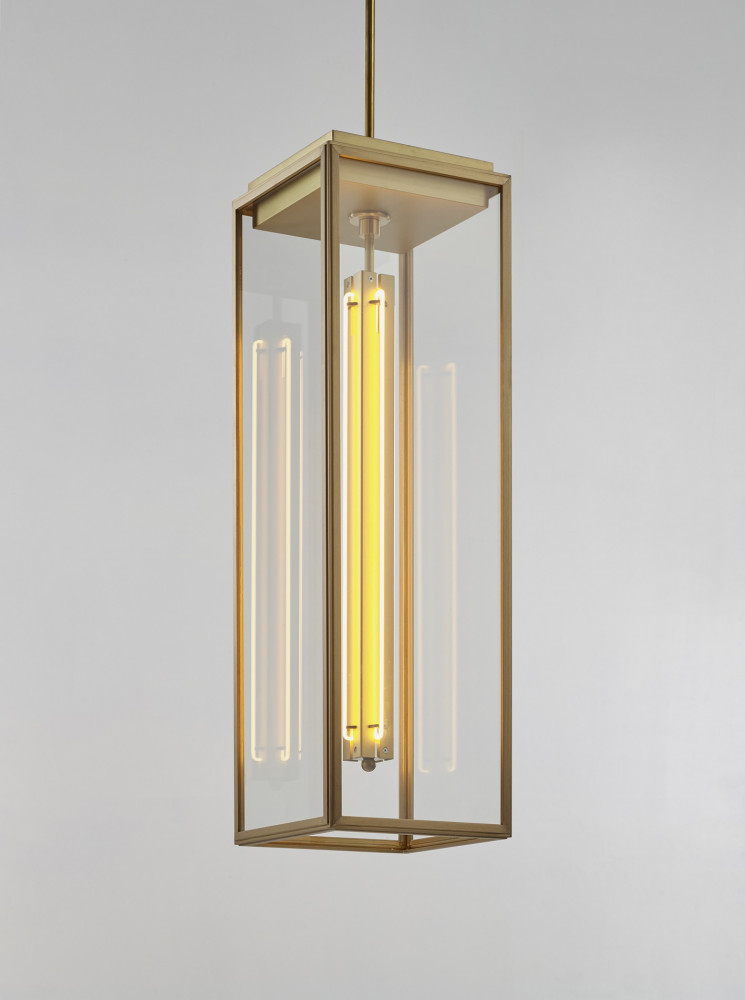 Back to overview
ILFORD PENDANT
N006
Hanging light in dark bronze with inside fitted clear glass, closed top.
With fixed tube (on mesure) and ceiling dome (to order separately).
Central lampholder with 4 cold cathode lamps included.
Dimensions: width 252x252mm - height 665mm.
Lamp cold cathode 4 x 9W - 2300K - not dimmable, with integrated driver 110V/240V 50/60Hz/DC 100W.
Main power 110V/240V 50/60Hz.
US on request.
Use: indoor (IP20).
For suspension: see accessories.
ILFORD PENDANT sateen brass clear glass - 800.19.160 - N006BRMHGL79
ILFORD PENDANT dark bronze clear glass - 800.19.169 - N006DBRHGL79
Finishes
ACCESSORIES AND SPARES
Pavilion ceiling dome in dark bronze Ø 1/2" - 803.49.012 - NA009
Tube in dark bronze L.600mm Ø1/2" 1,5mm thickness - 855.06.012 - NA023
Tube in dark bronze L.1200mm Ø1/2" 1,5mm thickness - 855.12.012 - NA024