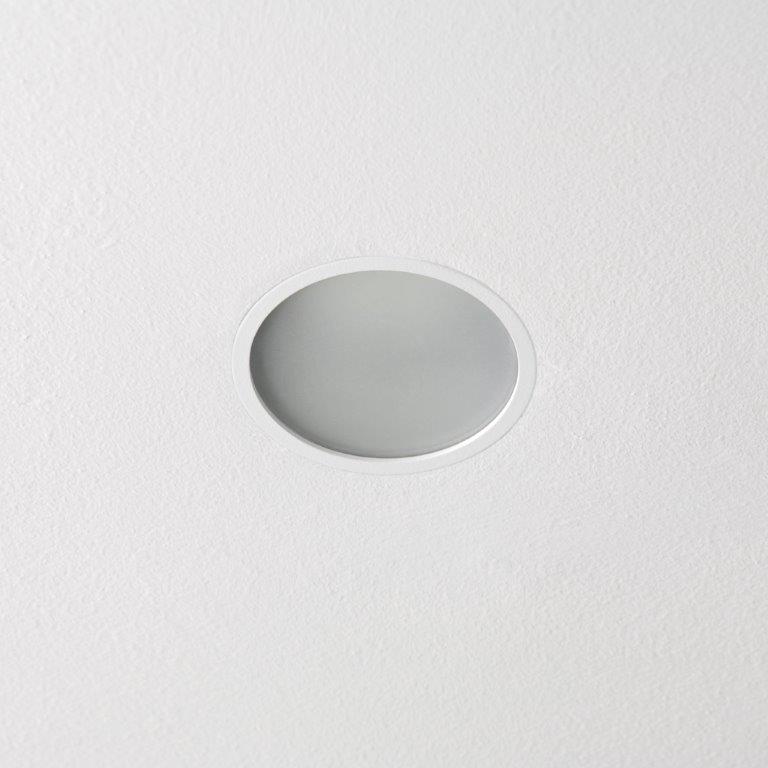 Back to overview
FLATSPOT-2 TRIMLESS XICATO
F010
Trimless frosted glass.
Closing ring with inside frosted Borofloat glass, be at one with the opening.
Dimensions: cut out 83mm for plaster ceiling (81mm for concrete ceiling) - outside diameter 80mm - built-in height 150mm.
Power supply LED U > 48V±5% DC & I < 350mA.
Use: indoor and outdoor (IP44).
Energy class A++.
AVAILABLE COLORS
FLATSPOT-2 - LED - BLACK - 500.02.752 - F010ZWT
FLATSPOT-2 - LED - WHITE - 500.02.755 - F010WIT
FLATSPOT-2 - LED - CUSTOM COLOR - 500.02.75X - F010CTM
AVAILABLE LAMPS
Xicato Artist LED module with integrated driver 48V input- 26W - 550mA - 2700K - CRI 98 - 1000lm - light distribution 60° - dimming down to 1% in 1-10V - XV2 - L077
Xicato Artist LED module with integrated driver input 48V- 26W - 550mA - 3000K - CRI 98 - 1000lm - light distribution 60° - dimming down to 1% in 1-10V - XV3 - L078
Xicato Artist LED module with integrated driver input 48V - 26W - 550mA - 2700K - CRI 98 - 1000lm - light distribution 60° - dimming down to 0,1% in DALI - XD2 - L074
Xicato Artist LED module with integrated driver input 48V- 22w - 550mA - 3000K - CRI 98 - 1000lm - light distribution 60° - dimming down to 0,1% in DALI - XD3 - L075
Finishes
OPTIONAL
Bluetooth low energy wireless connectivity - 540.XI.BLE - D053