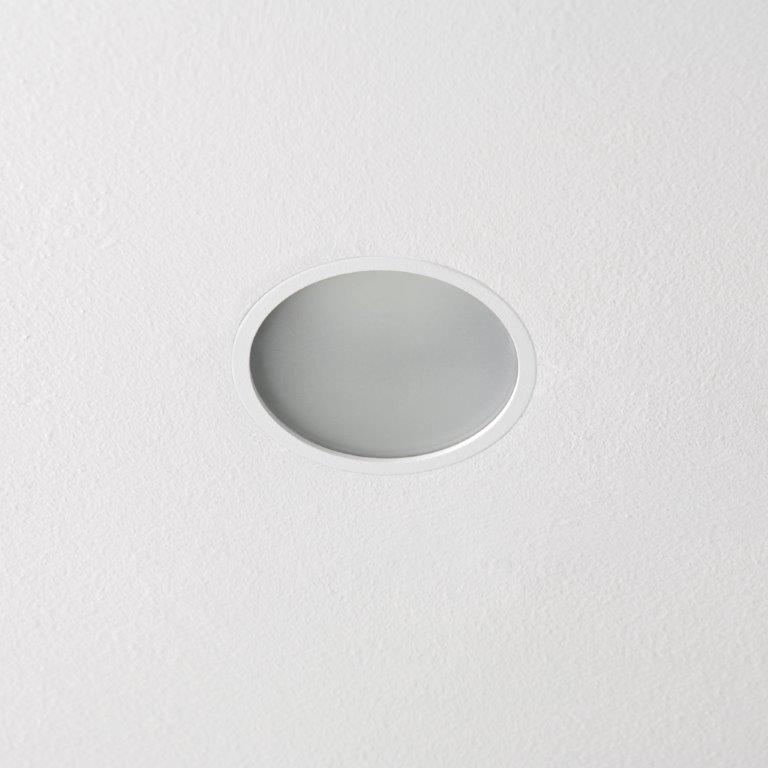 Back to overview
FLATSPOT-2 TRIMLESS GU10
F012
Trimless frosted opal glass.
Closing ring with inside frosted Borofloat glass, be at one with the opening.
Dimensions: cut out 83mm for plaster ceiling (81mm for concrete ceiling) -
outside diameter 80mm - built-in height 130mm.
Power supply 230V AC 50Hz.
US on request.
Use: indoor and outdoor (IP44).
Energy class A.
AVAILABLE COLORS
FLATSPOT-2 - GU10 LED - BLACK - 500.02.752 - F012ZWT
FLATSPOT-2 - GU10 LED - WHITE - 500.02.755 - F012WIT
FLATSPOT-2 - GU10 LED - CUSTOM COLOR - 500.02.75X - F012CTM
AVAILABLE LAMPS
Soraa lamp GU10 230V AC LED Vivid CRI 95 9,5W 3000K 490lm - light distribution 25° - 350.93.025 - L061
Soraa lamp GU10 230V AC LED Vivid CRI 95 9,5W 3000K 490lm - light distribution 36° - 350.93.036 - L062
Soraa lamp GU10 230V AC LED Vivid CRI 95 9,5W 3000K 490lm - light distribution 60° - 350.93.060 - L063
Finishes