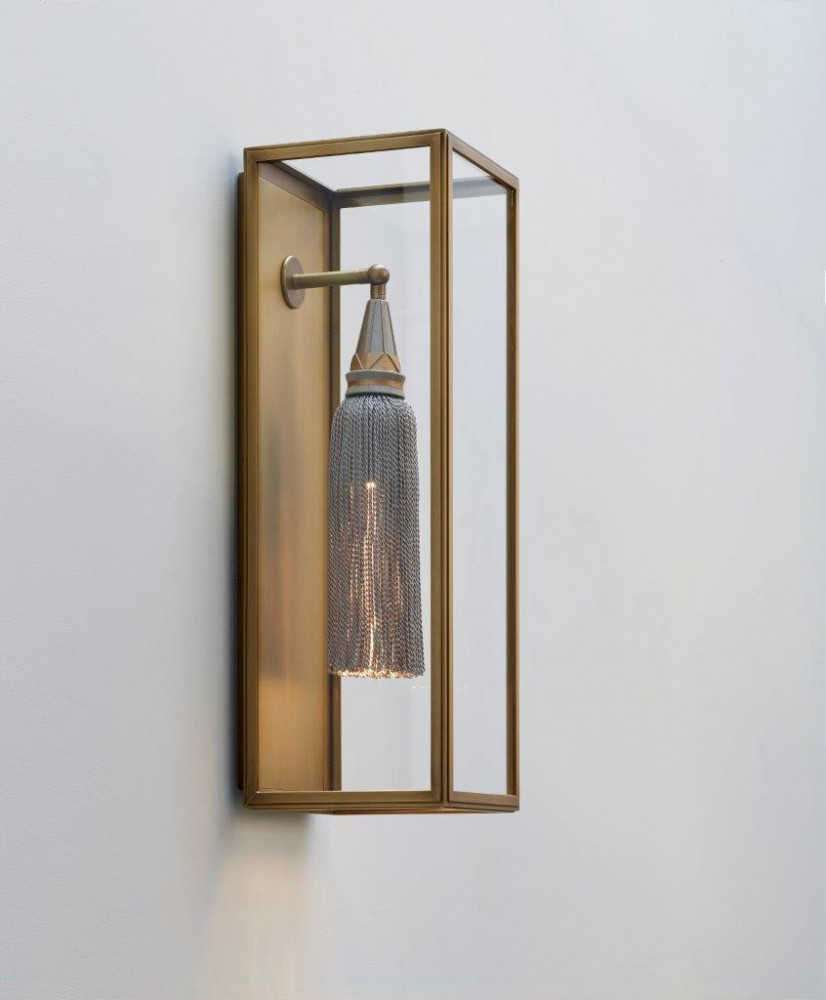 Back to overview
LIZARD
N089
Wall light in brass with detailed profile and inside fitted clear glass.
For vertical installation only. Provided with trimming, LED module and driver (to be placed externally).
Dimensions: width 183mm - height 545mm - uitsprong 190mm.
LED module Soraa SLE11 Vivid CRI 95 6,7W 3000K 430lm 25°included.
Power Supply LED U > 28V DC & I < 250mA.
US on request.
Use: indoor (IP20).
LIZARD dark bronze trimming grey/salmon - 800.38.172 - N089DBRL69D13
LIZARD distressed brass trimming grey/yellow - 800.38.177 -N089BRML69D13
Finishes
ACCESSORIES AND SPARES
LED module Soraa SLE11 Vivid CRI 95 6,7W 3000K 430lm 25° - 350.SE11.325 - L069
LED module Soraa SLE11 Vivid CRI 95 6,7W 3000K 430lm 36° - 350.SE11.336 - L070
Lumotech L05016Ci - 20W max . 110-500mA - 3-43V DC - 110-240V AC (1-10V) - 240.50.160 - D013
TCI DC Minijolly Dali 20 - 20W max 250-700mA - 2-43V DC - 110-240V AC (Dali) - 240.23.403 - D009