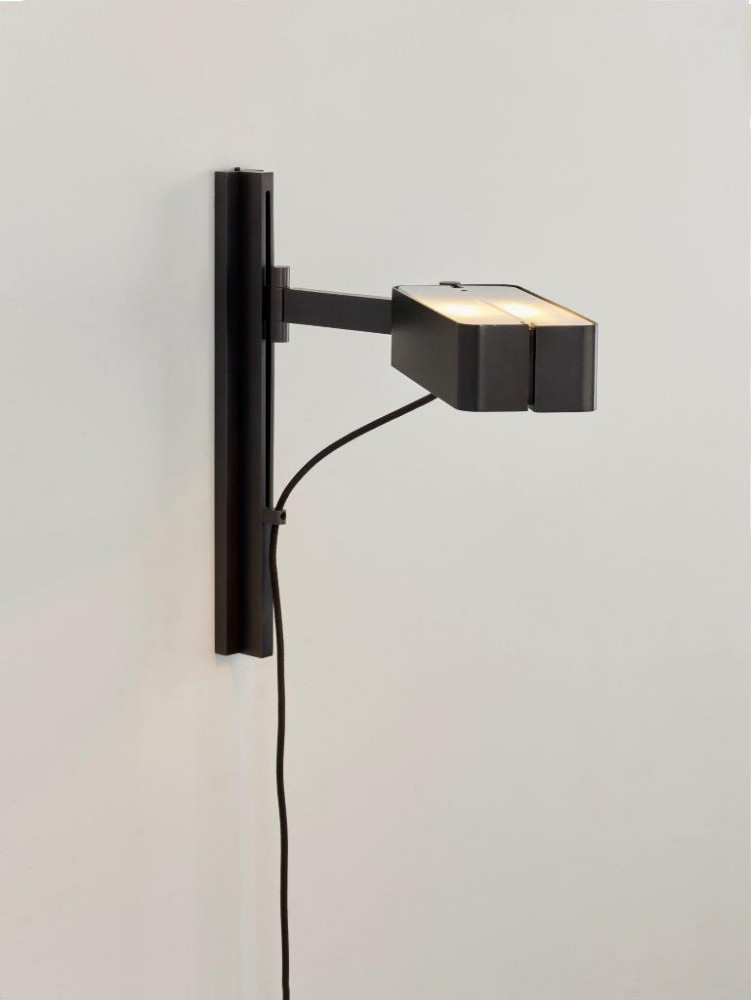 Back to overview
BUTTERFIELD WALL
N016
Wall and/or bedlamp in solid brass, lampholder part in height adjustable on swivelling arm diffuser with frosted glass, 2 meter rayoncable and plug.
Dimensions: width 125mm - height 430mm - projection max 530mm.
2 Lamps LED 230V E14 Deco Tubular Long 4W 2200K 260lm included.
Main power 230V 50Hz.
Use: indoor (IP20).
BUTTERFIELD WALL LAMP distressed brass - 800.15.250 - N016BRMEUL58
BUTTERFIELD WALL LAMP dark bronze - 800.15.252 - N016DBREUL58
Finishes
ACCESSORIES AND SPARES
Lamp LED 230V E14 Deco Tubular Long 4W 2200K 260lm - 350.89.125 - L058