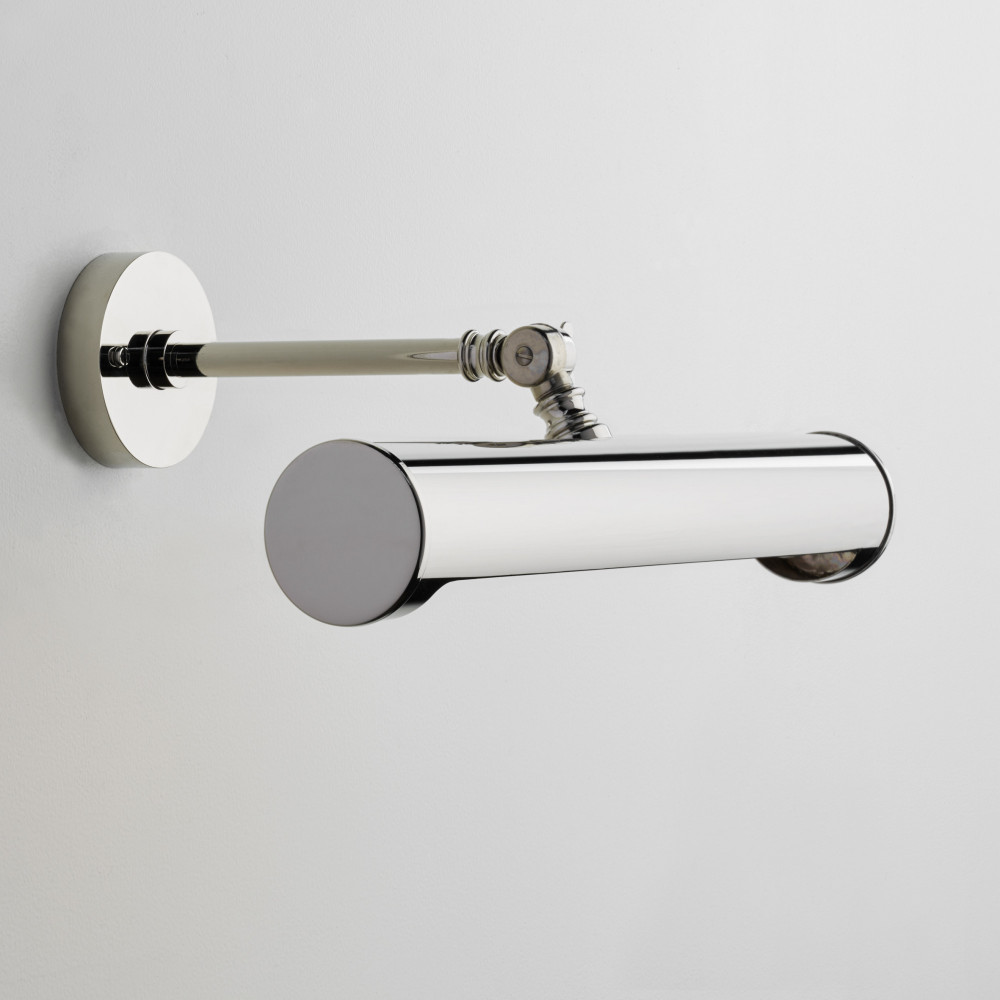 Back to overview
PICTURE LIGHT SMALL
N145
Tubular wall light on knuckle joint (90°) with a fixed bracket and backplate in brass.
Dimensions: width 210mm - height 115mm - projection max 249mm - diameter lampscreen 51mm.
Lamp LED 230V E14 Deco Tubular Long 4W 2200K 260lm included.
Main power 230V 50Hz.
US on request.
Use: indoor (IP20).
PICTURE LIGHT SMALL polished brass - 800.89.021 - N145BRPL58
PICTURE LIGHT SMALL dark bronze - 800.89.022 - N145DBRL58
PICTURE LIGHT SMALL polished chrome plated brass - 800.89.023 - N145CRPL58
PICTURE LIGHT SMALL brushed nickel plated brass - 800.89.024 - N145NIML58
PICTURE LIGHT SMALL polished nickel plated brass - 800.89.029 - N145NIPL58
Finishes
Polished Chrome Plated Brass
Brushed Nickel Plated Brass
Polished Nickel Plated Brass
ACCESSORIES AND SPARES
Lamp LED 230V E14 Deco Tubular Long 4W 2200K 260lm - 350.89.125 - L058