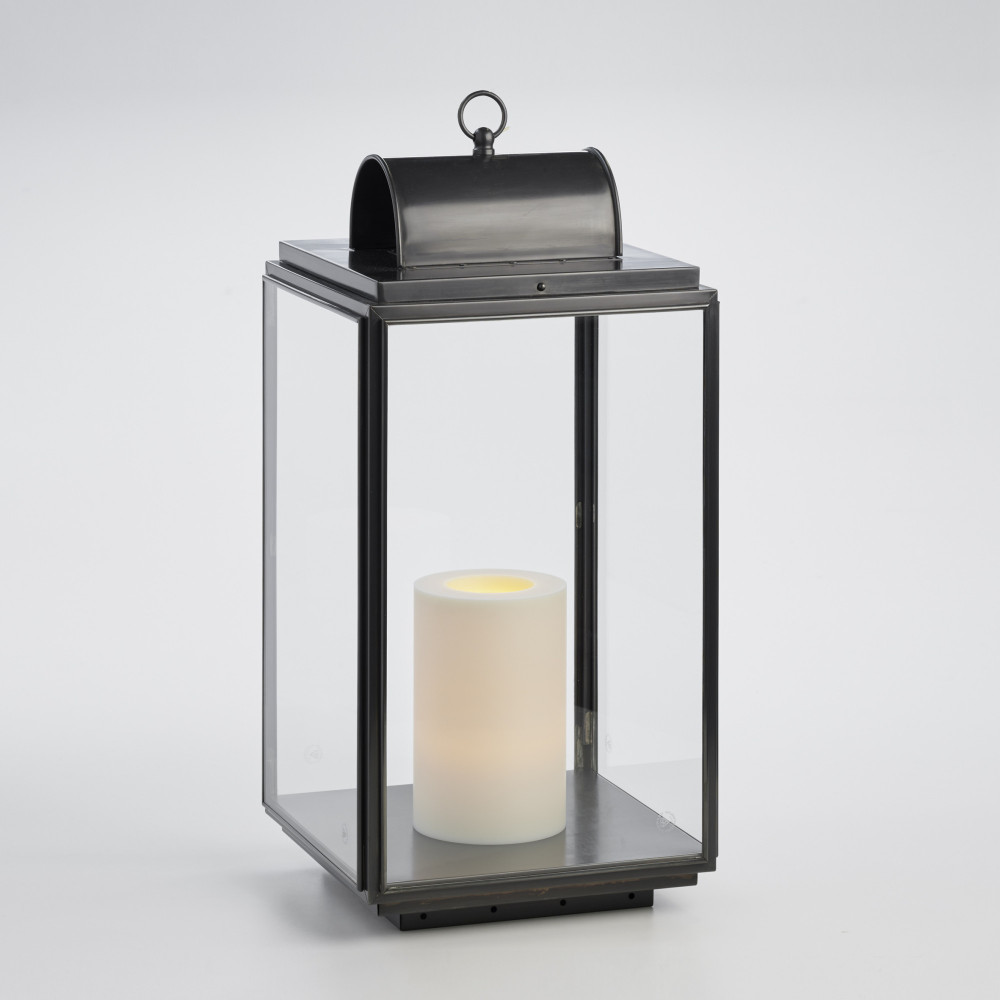 Back to overview
PENROSE
N128
Candle light in dark bronze with outside fitted clear safety glass, superstructure with handle (eyelet), supplied
with an imitation oyster-white candle-cover for the lamp LED E27 230V 3W 2700K Retro A60 or
with candle effect by LED technology with LED Module 230-240V 4W, 2700K, and driver.
5 meter cable H05RNF and plug.
Dimensions: width 315x315mm - height 620mm.
Main power 230V 50Hz.
US on request.
Use: outdoor (IP43).
PENROSE ON 230V dark bronze clear glass - 800.73.199 -
PENROSE ON 230V - LED WITH CANDLE EFFECT dark bronze clear glass - 800.73.189 -
ACCESSORIES AND SPARES
Lamp LED E27 230V 3W 2700K Retro A60 470lm - 350.30.135 - L038