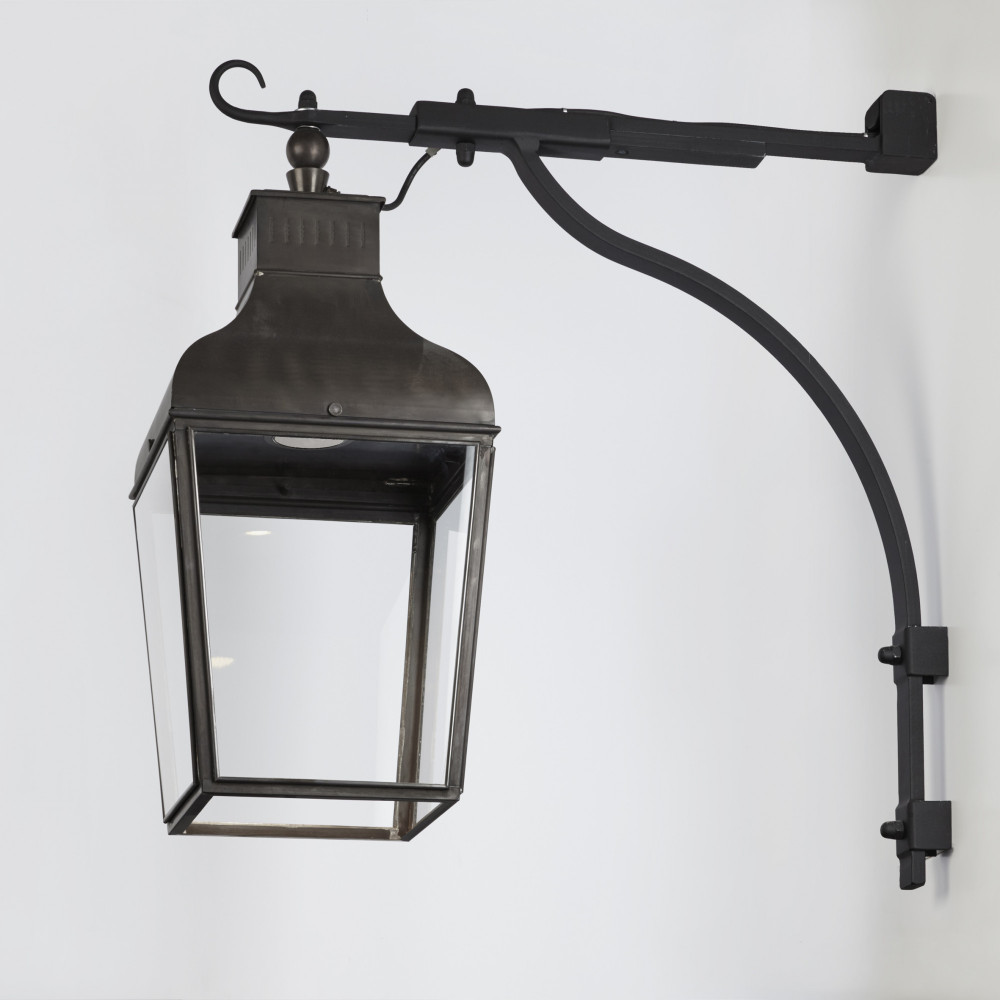 Back to overview
MONTROSE WALL LARGE LED
N159
Hanging wall light in dark bronze with pagoda structure with outside fitted clear glass and water-resistant cable entry.
Provided with a two-part wall bracket, with adjustable horizontal upper arm, in black smith finishing, three-pointed fixation and electrical connection box.
Dimensions: width 436mm - height 1085mm - projection 818mm to maximum 1094mm.
Light source by 'FLATSPOT 2' downlighter with LED module 12W 1200lm and driver.
Main power 230V 50Hz.
US on request.
Use: outdoor (IP43).
MONTROSE WALL LARGE - LED dark bronze clear glass - 800.94.889-L - N159DBRL65HG
ACCESSORIES AND SPARES
LED driver IP67 AC-DC Single out LPHC 20-350mA 230V - 240.20.PRL - D006