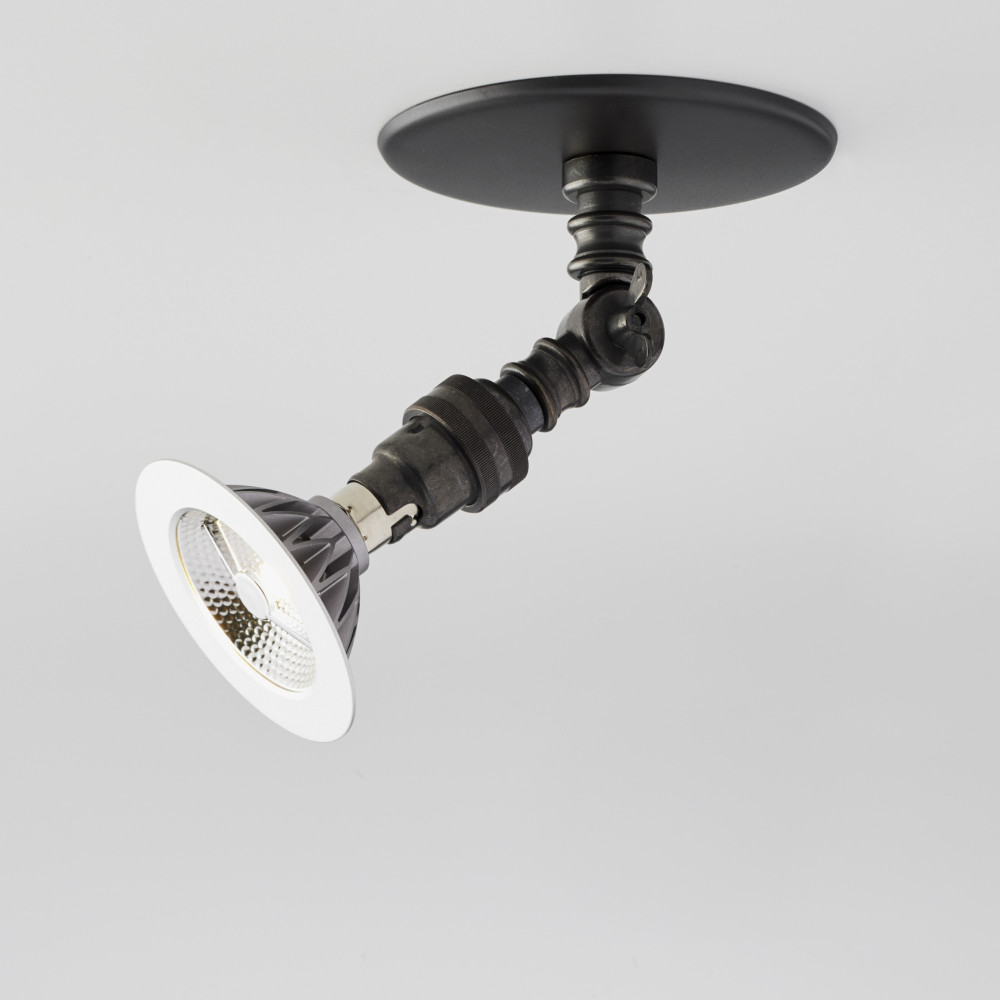 Back to overview
LILLEY SPOT RECESSED
N037
Spot light mounted on a ceiling plate with two fastening clips, in dark bronze, polished chrome, brushed nickel or polished nickel, 350° turnable, 90° adjustable, with lampholder 12V B15d, transformer box, dimmable driver and lamp LED AR70 B15d 7W 3000K 40° CRI 80.
The ceiling plate has a diameter of 100mm and can cover a ceiling opening (or an existing spot opening) of 40 to max 80mm diameter (driver to be mounted external).
Dimensions: Ø baseplate 100mm - max height 148mm.
Main power 230V 50Hz.
US on request.
Use: indoor (IP20).
LILLEY RECESSED SPOT - LED dark bronze - with lamp and driver - 800.26.9702 - N037DBRL02999
LILLEY RECESSED SPOT - LED polished chrome plated brass - with lamp and driver - 800.26.9703 - N037CRPL02999
LILLEY RECESSED SPOT - LED brushed nickel plated brass - with lamp and driver - 800.26.9704 - N037NIML02999
LILLEY RECESSED SPOT - LED polished nickel plated brass - with lamp and driver - 800.26.9709 - N037NIPL02999
Finishes
Polished Chrome Plated Brass
Brushed Nickel Plated Brass
Polished Nickel Plated Brass
ACCESSORIES AND SPARES
Lamp LED AR70 B15d 7W 40° 2700K with dimmable driver - 350.26.727 - L036
Lamp LED AR70 B15d 7W 40° 3000K with dimmable driver - 350.26.930 - L037