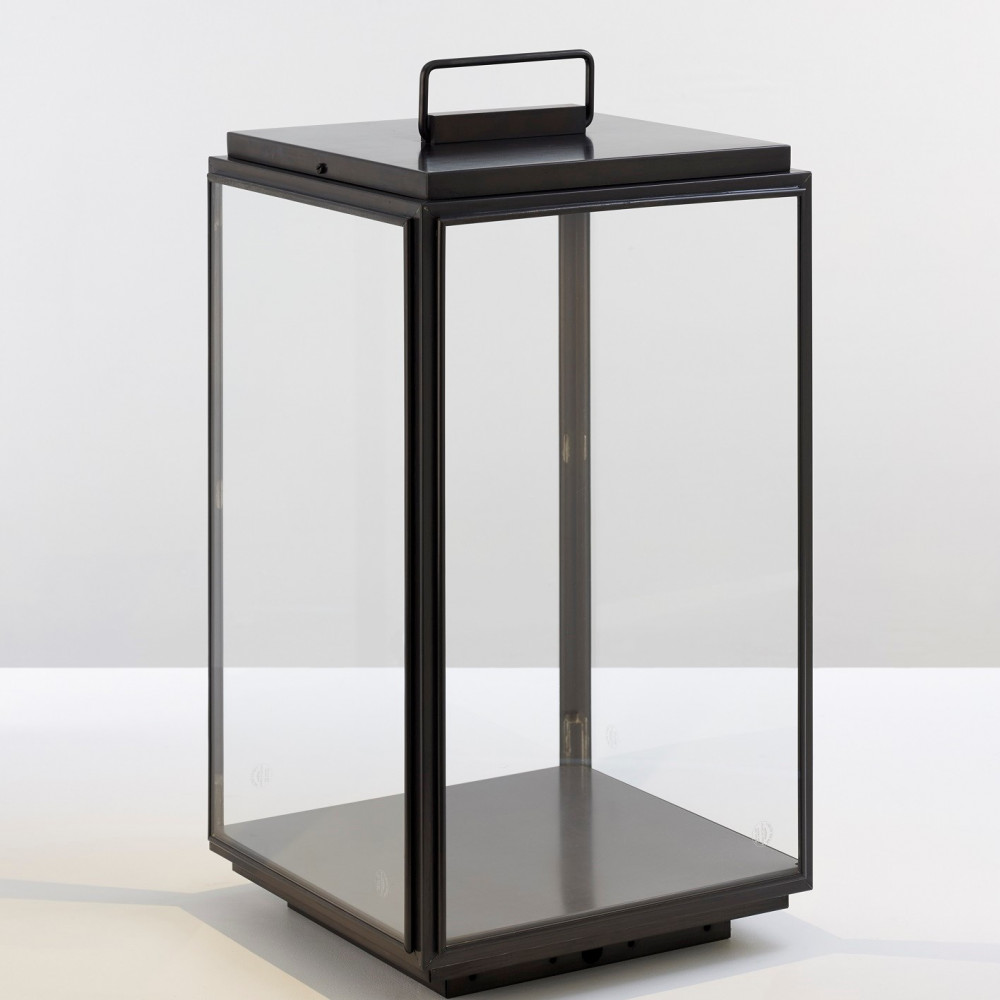 Back to overview
ILFORD FLOOR LARGE ON BATTERY
N106
Eclectic floor light in dark bronze with outside fitted clear safety-glass, supplied with rechargeable Li-ion battery at the top, good for a life span of 11 hours after full recharge (of 2 hours).
Dimensions: width 315x315mm - height 540mm.
High Power LED 6W - 2700K - CRI 85.
With LED driver and charger.
Main power 110V/240V 50/60Hz.
US on request.
Use: outdoor (IP44).
ILFORD FLOOR LARGE ON BATTERY dark bronze clear glass - 800.49.179-B - N106DBRHGL24EU