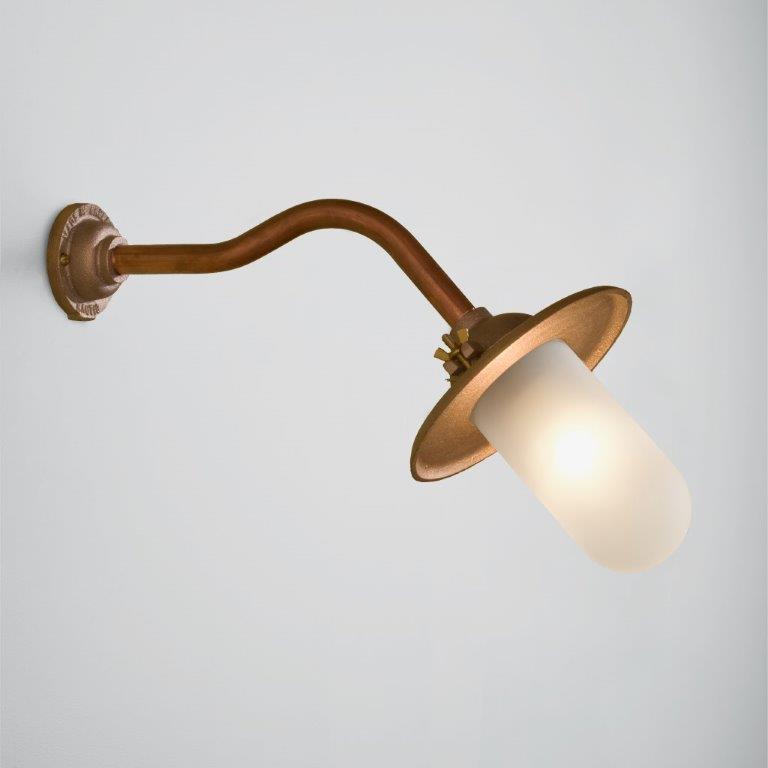 Back to overview
BUTTERFLY 45°
N081
Wall light in copper with canted 45° arm, reflector and clear or frosted glass.
Dimensions: width 176mm - height 234mm - projection 440mm.
Lamp LED 230V E27 4W 2700K Retro A60 470lm included.
Main power 230V 50Hz.
US on request.
Use: outdoor (IP44).
This product is manufactured according to traditional methods, please take in consideration that small imperfections may occur.
BUTTERFLY 45° copper clear glass - 800.33.118 - N081CRP45°L38HG
BUTTERFLY 45° copper frosted glass - 800.33.218 - N081CRP45°L38MG

ACCESSORIES AND SPARES
Lamp LED E27 230V 4W 2700K Retro A60 - 350.30.135 - L038
Lamp LED Squirrel E27 230V 5,5W 2500K 470lm - 350.45.155 - L044
Clear glass globe - 801.61.100 - HG
Frosted glass globe - 801.61.200 - MG
Lampholder porcelain 230V E27 - 809.27.021 - NA022