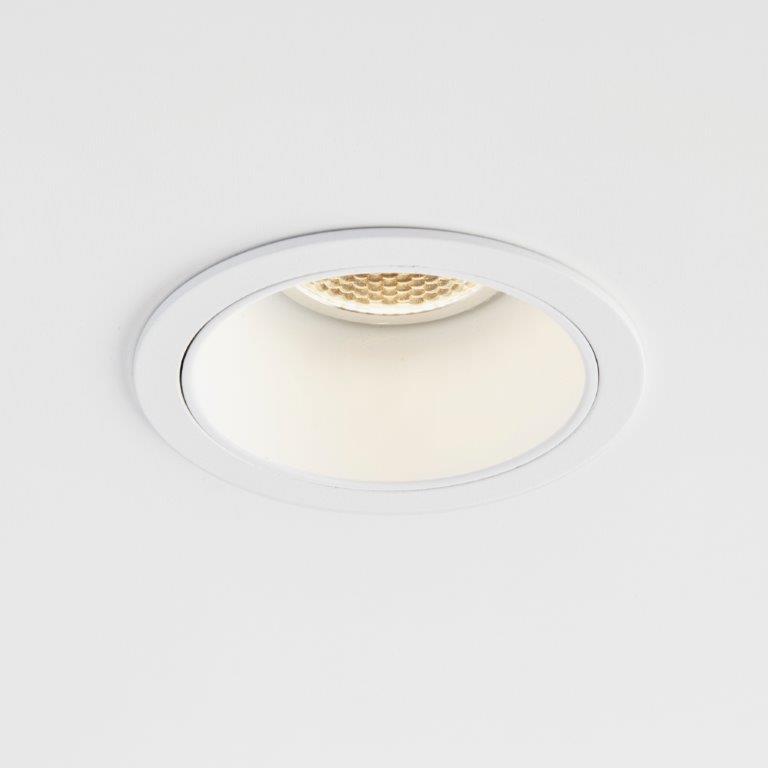 Back to overview
FLATSPOT-1 TRIM GU10
F008
Trim application: in case of non leveling ceiling surfaces.
Surface mounted frame possible for all Flatspot built-in.
Semi-recessed downlighter (both for installation in plasterboard as in hard ceiling).
Aluminium mirror be at one with the opening.
The mirror is removable.
Dimensions: cut out 83mm (81mm for concrete ceiling) - outside diameter 89mm - built-in height 130mm.
Power supply 230V AC 50Hz.
US on request.
Use: indoor (IP20).
Energy class A.
AVAILABLE COLORS
FLATSPOT-1 - TRIM - GU10 LED - BLACK - 500.11.752 - F008ZWT -
FLATSPOT-1 - TRIM - GU10 LED - CHROME - 500.11.753 - F008CRP -
FLATSPOT-1 - TRIM - GU10 LED - GOLD COLOR - 500.11.754 - F008AUL -
FLATSPOT-1 - TRIM - GU10 LED - WHITE - 500.11.755 - F008WIT -
The surface mounted frame will be painted as follows:
FLATSPOT-1 - BLACK - surface mounted frame BLACK
FLATSPOT-1 - CHROME - surface mounted frame WHITE
FLATSPOT-1 - GOLD COLOR- surface mounted GOLD COLOR
FLATSPOT-1 - WHITE - surface mounted frame WHITE
FLATSPOT-1 - WHITE/CHROME - surface mounted frame CUSTOM COLOR only on request
AVAILABLE LAMPS
Soraa lamp GU10 230V AC LED Vivid CRI 95 9,5W 3000K 490lm - light distribution 25° - 350.93.025 - L061
Soraa lamp GU10 230V AC LED Vivid CRI 95 9,5W 3000K 490lm - light distribution 36° - 350.93.036 - L062
Soraa lamp GU10 230V AC LED Vivid CRI 95 9,5W 3000K 490lm - light distribution 60° - 350.93.060 - L063
Finishes