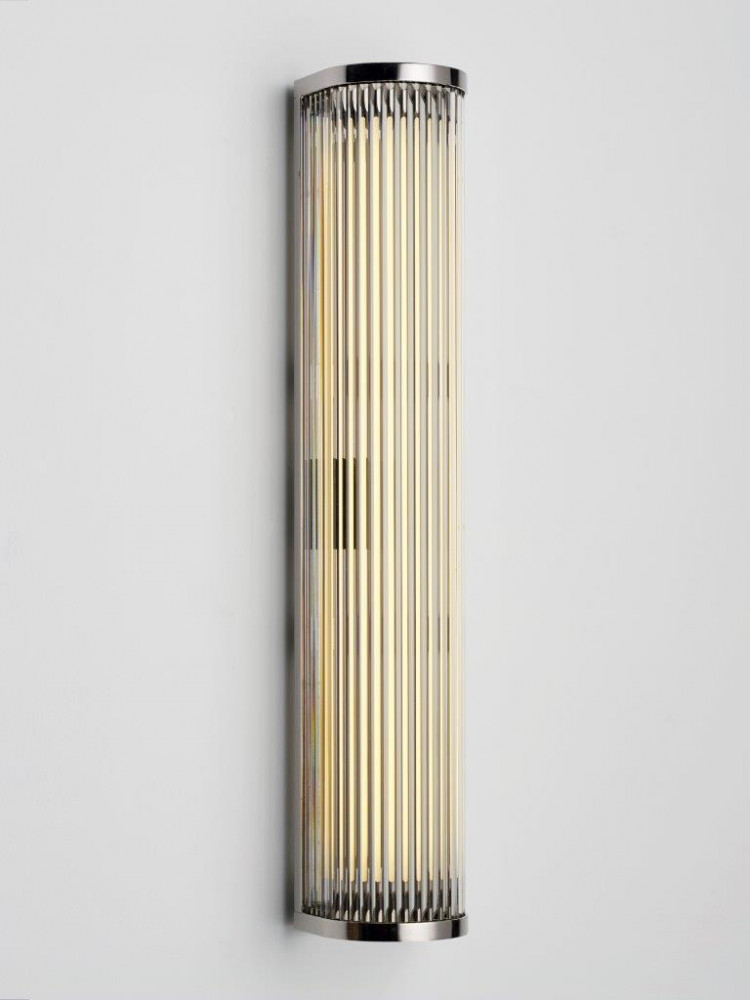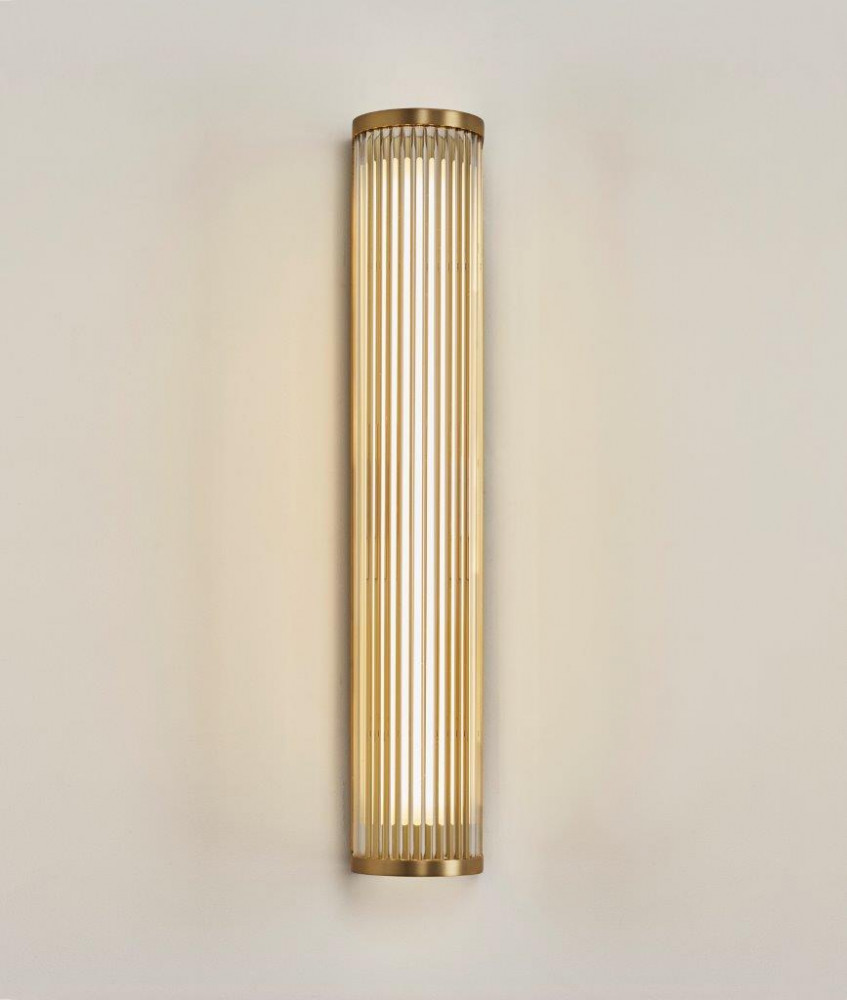 Back to overview
STOCKLES
N118
Vertical wall lamp mounted top and bottom in a solid U-shaped brass glass holder both mounted into an open frame.
The glass screen is mounted on a brass wall plate.
Dimensions: width 100mm - height 570mm - projection 110mm.
Lamp LED 230V S14d 8W dimmable included.
Mainpower 230V 50Hz.
US on request.
Use: indoor (IP20).
STOCKLES polished brass - 800.61.691 - N118BRPL21
STOCKLES polished chrome plated brass - 800.61.693 - N118CRPL21
STOCKLES brushed nickel plated brass - 800.61.694 - N118NIML21
STOCKLES polished nickel plated brass - 800.61.699 - N118NIPL21
SPECIAL FINISHES
STOCKLES black mirror plated brass - 800.61.6936 - N118BLML21
Finishes
Polished Chrome Plated Brass
Brushed Nickel Plated Brass
Polished Nickel Plated Brass
Black Mirror Plated Brass
ACCESSORIES AND SPARES
Lamp LEDinestra L.500mm 230V S14d 8W - 350.05.018 - L021