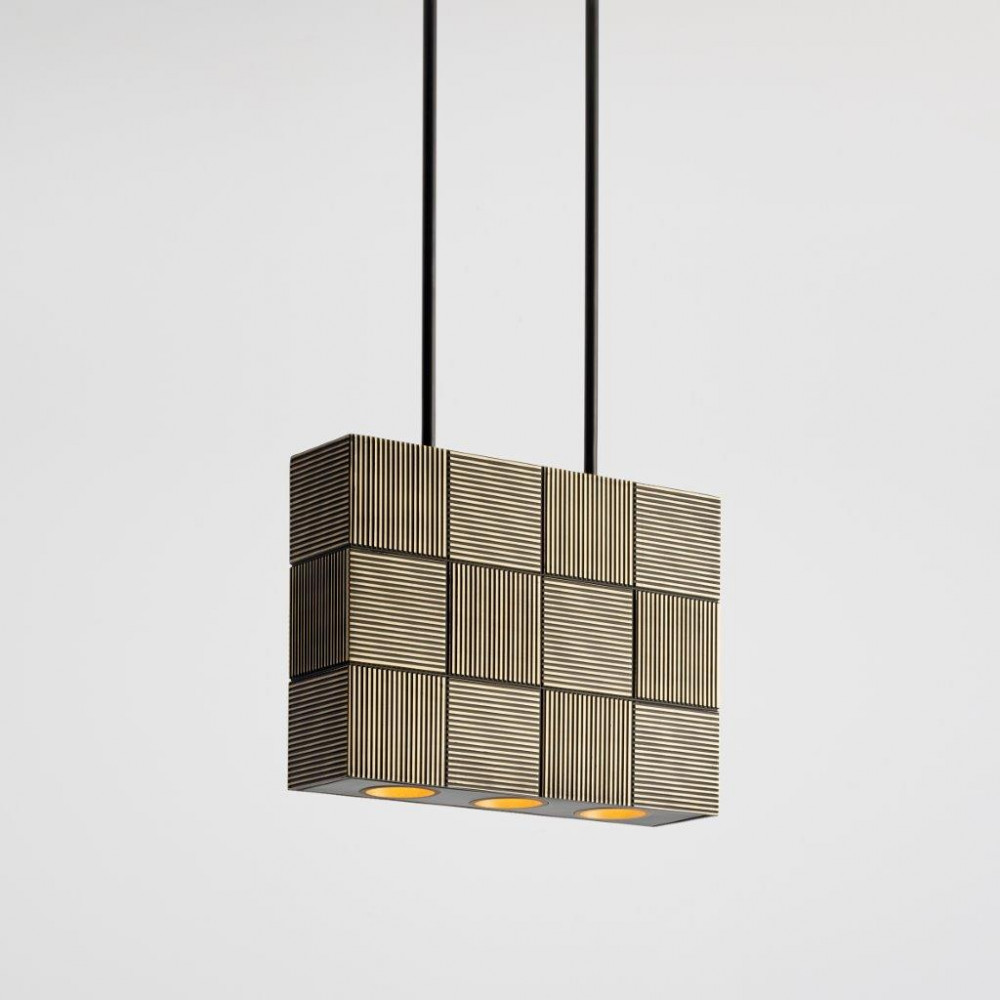 Back to overview
PENDEEN
N112
Hanging lamp in massive brass covered with grooved lined tiles in checkerboard pattern.
With two suspension arms, diameter 10mm, right length to be given at order max. 1200mm.
Dimensions: width 320mm - height 240mm - depth 80mm.
3 x Comfort spot with goldcolor painted reflector.
Lamps Soraa GU10 LED 230V 9,5W 60° CRI 95 490lm included.
Main power 230V 50Hz.
US on request.
Use: indoor (IP20).
PENDEEN patinated dark brass - 800.51.722 - N112BRML63
Finishes
ACCESSORIES AND SPARES
Soraa GU10 LED lamp 230V 7,5W 10° Vivid CRI 95 410lm - 350.73.010 - L050
Soraa GU10 LED lamp 230V 9,5W 25° Vivid CRI 95 490lm - 350.93.025 - L061
Soraa GU10 LED lamp 230V 9,5W 36° Vivid CRI 95 490lm - 350.93.036 - L062
Soraa GU10 LED lamp 230V 9,5W 60° Vivid CRI 95 490lm - 350.93.060 - L060
Set of 2 stems L.1200mm dark bronze for a height more than 1450mm - 855.12.022 - NA027