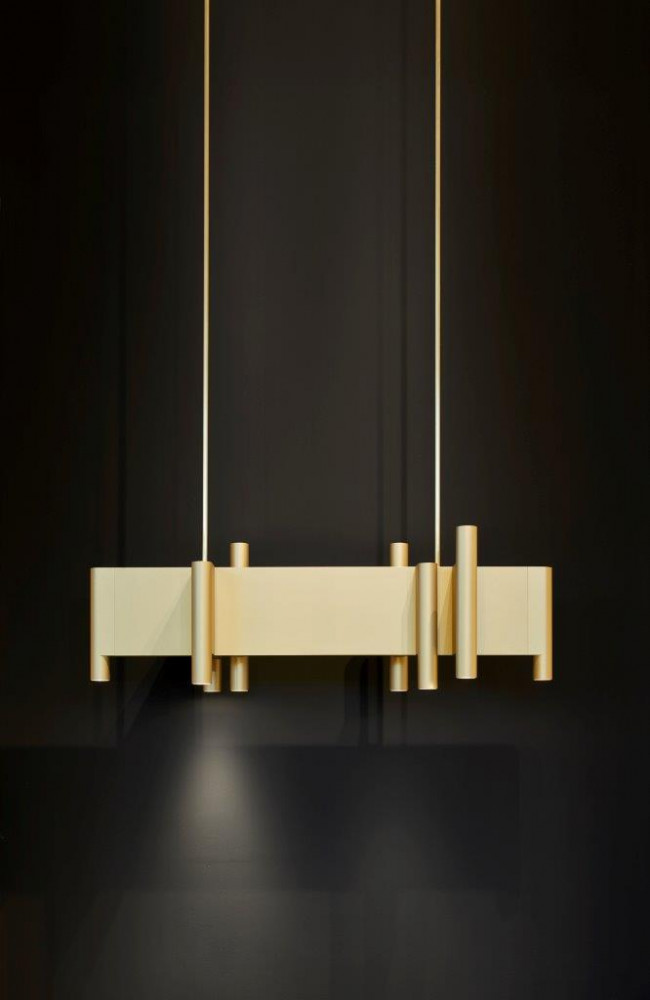 Back to overview
ALDWYCH 1M
N142
Hanging lamp made of aluminium provided with 8 downlighters and 3 uplighters, each spot is individually DALI addressable, so different spheres could be created.
Dimensions: width 380mm - height 310mm - length 990mm.
LED module Soraa SLE11 Vivid CRI 95 6,7W (Tot. 75W) 3000K 430lm 25° or 36° included.
To be connected to 48V DC.
Power supply LED > 28V DC & I < 250mA.
Use: indoor (IP20).
ALDWYCH aluminium lacquered sateen brass - 800.88.020 - N142BRML69
ALDWYCH aluminium lacquered custom color - 800.88.X2X - N142CTML69
Finishes
ACCESSORIES AND SPARES
Set of 2 stems L.1200mm sateen brass for a height more than 1450mm - 855.12.020 - NA025
Set of 2 stems L.1200mm custom colour for a heigt more than 1450mm - 855.12.X2X - NA031